SG60 – World's Best Gyroscope Smart WiFi Robot Vacuum Cleaner
Smart Navigation, Intelligent Cleaning
SG60 smart vacuum adopts the same gyroscope navigation technology as aircraft, ships and smartphones, provides precise navigation for your home. Clean your home in a much smarter and easier way.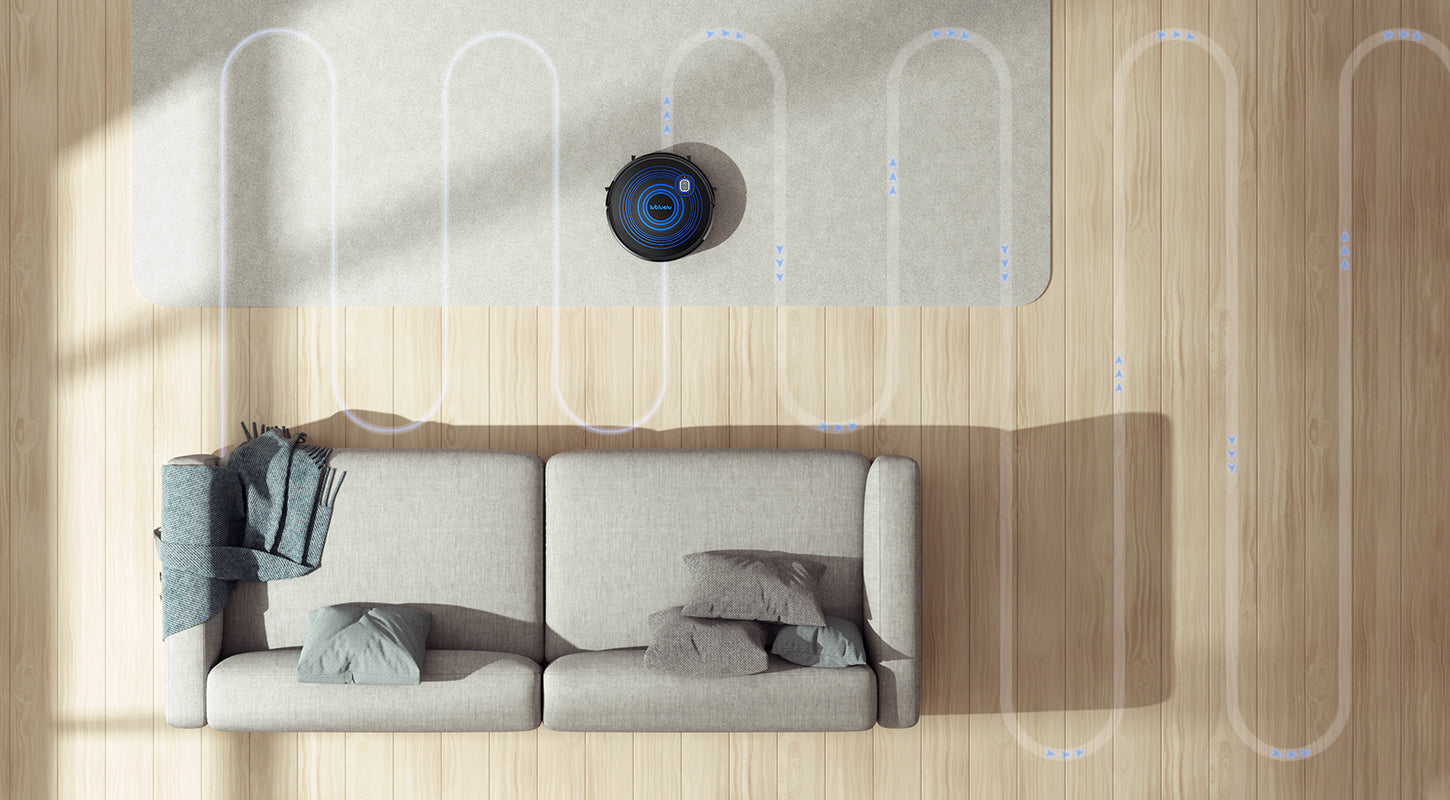 4-Layer HEPA Filtration, Hygienic Cleaning
This automatic robot vacuum releases clean air with an advanced 4-layer filtration system. As the outside air enters, multiple filters trap 99.99% of ultra-fine dust and allergens.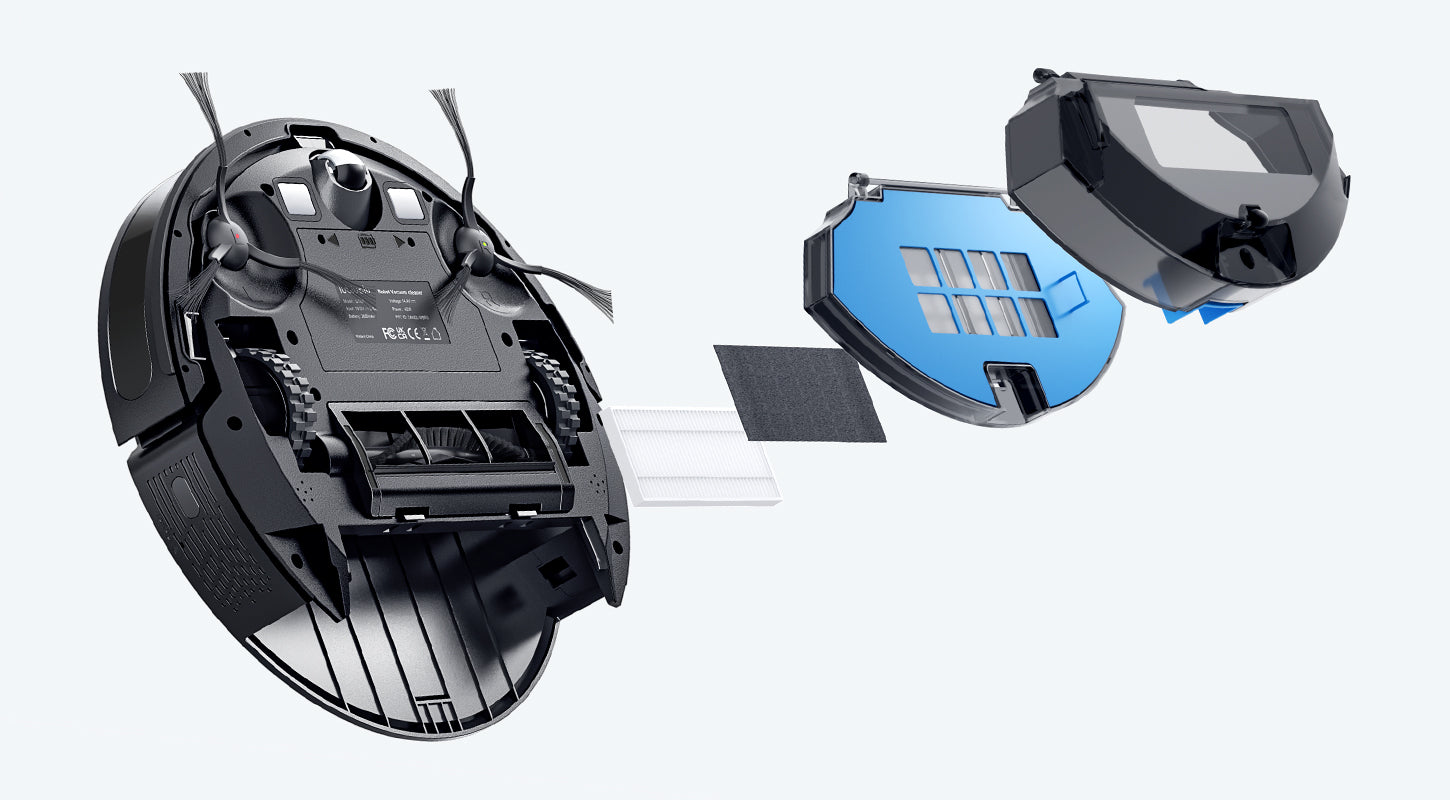 Strong Suction, Deep Cleaning
A maximum of suction power of 2,700 Pa leaves dirt nowhere to hide. That's the most effortlessly and powerful robot vacuum ever.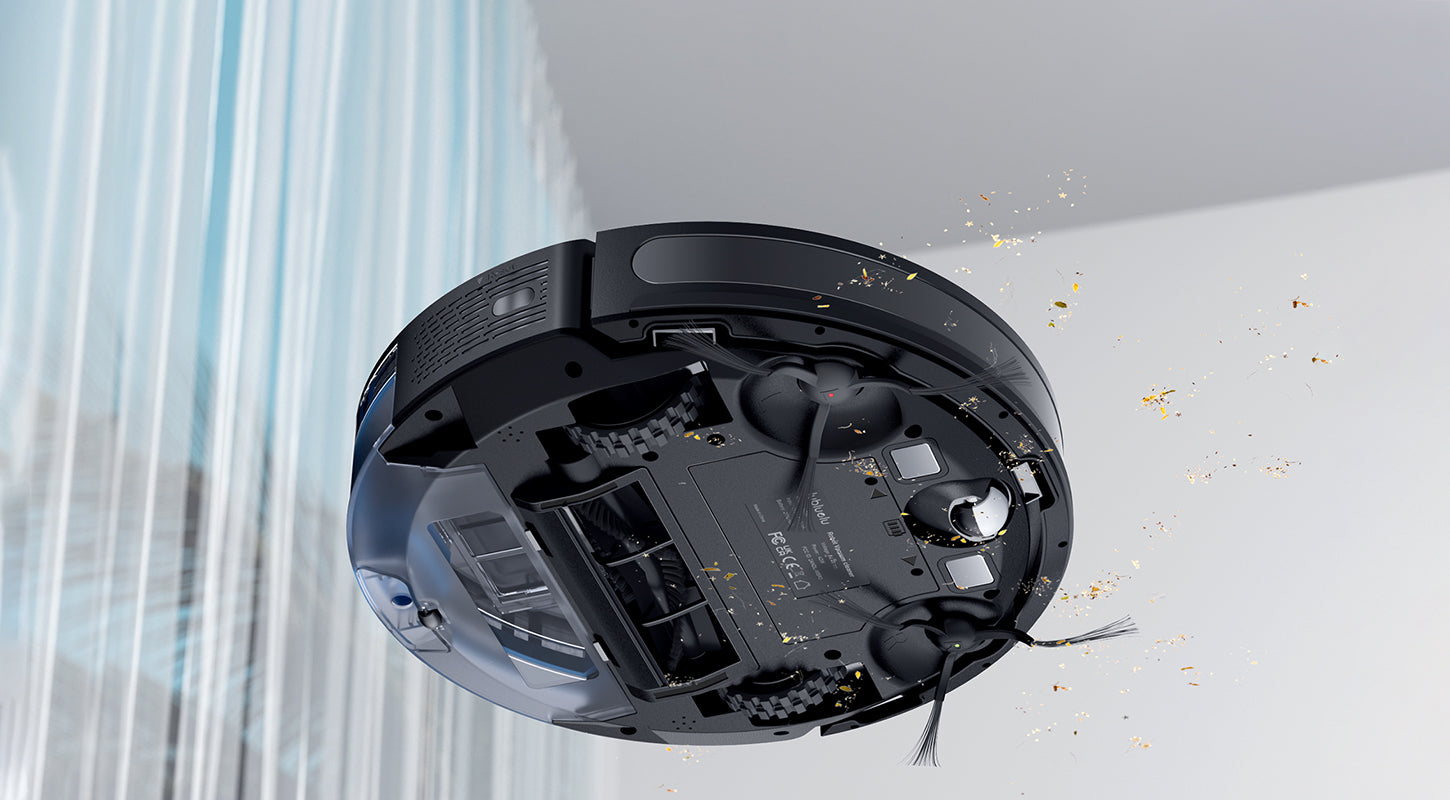 Auto Carpet Detection, Powerful Cleaning
This WiFi robot vac increases the suction to the maximum when it detects carpets, pulling household debris up from rugs or floors.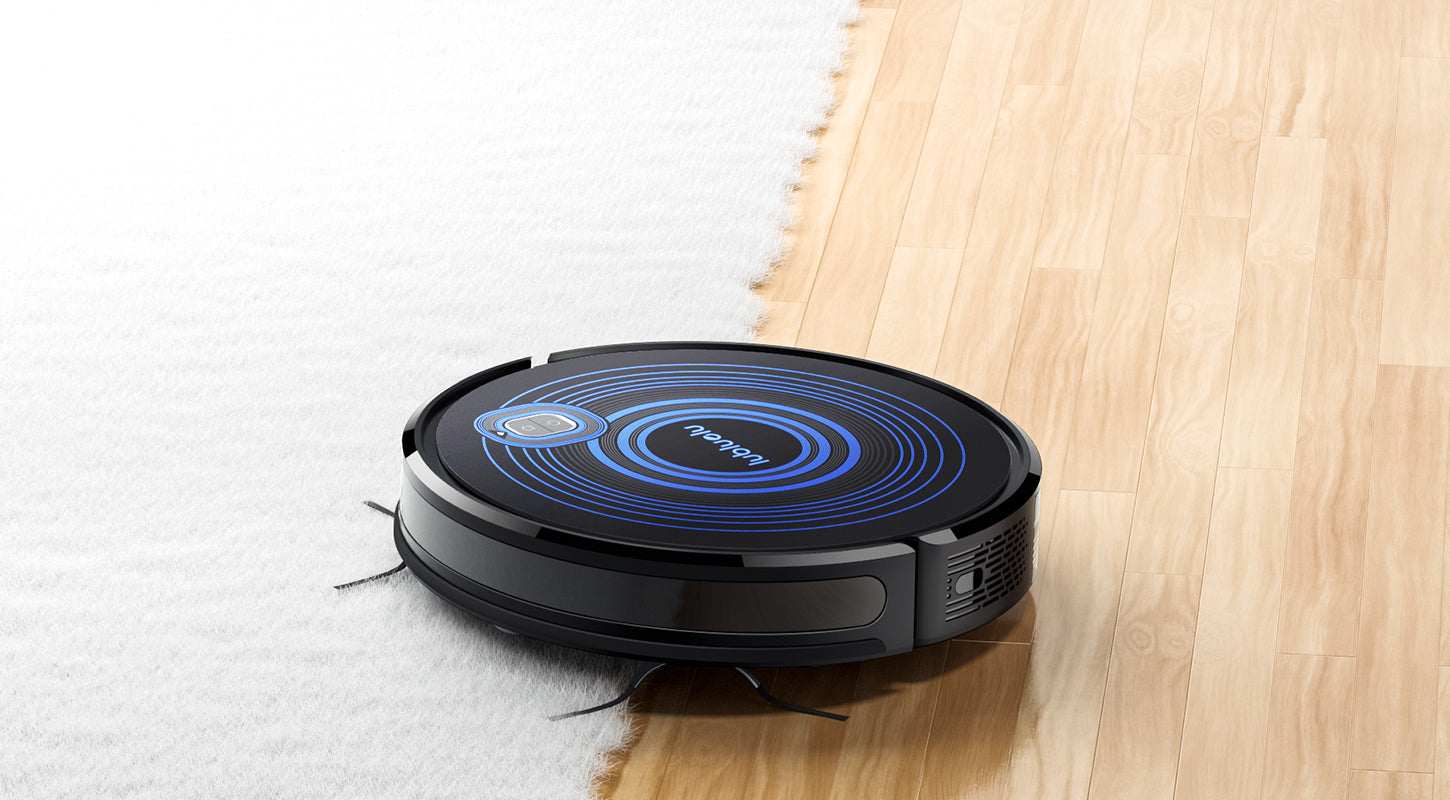 Perfect Coordination, Complete Cleaning
The ingenious side brushes and robust rubber brush coordinate to stir up fine particles and make it easy to detangle long hair.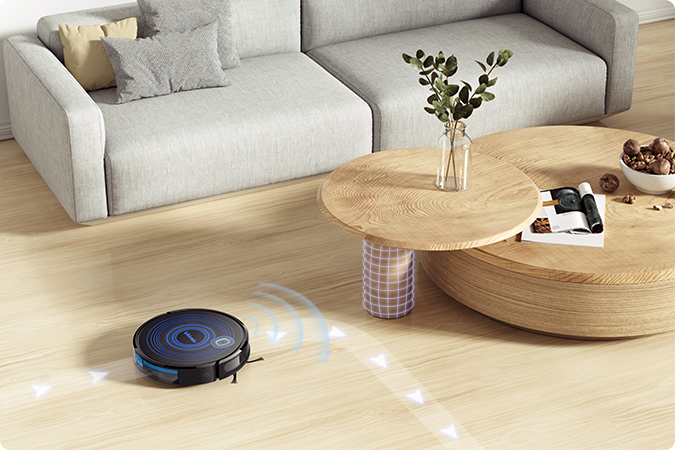 Smart Collision Detection
SG60, with the smart object sensor, identifies any object higher than 3 cm and just avoid them.

Bump Sensor

Cliff Sensor

Edge Sensor
Safe Cliff Detection
If there is a sudden increase in the distance to the floor, that means the robot is close to a stair edge, so it will back off to avoid falling.

Bump Sensor

Cliff Sensor

Edge Sensor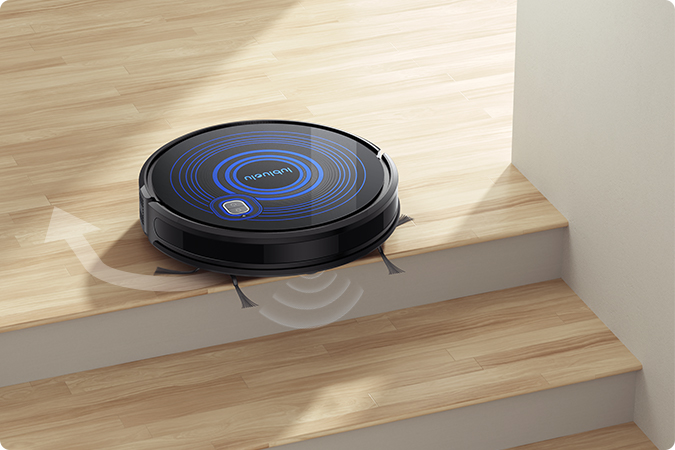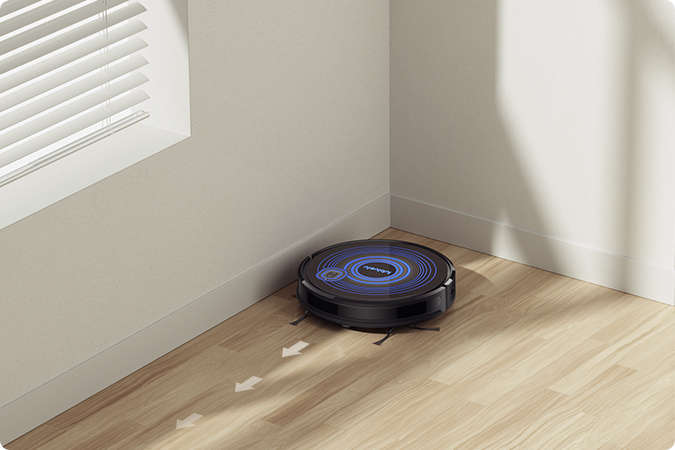 Clever Edge Detection
The edge sensor tells the HEPA robot vacuum that it is close to a wall or a solid edge, so it can follow the wall or the edge.

Bump Sensor

Cliff Sensor
Edge Sensor
Just Keeps Going On… On… and On
Powered by 4 pcs high-capacity 2600 mAh Li-ion batteries and a 600 ml dustbin, you get long lasting cleaning up to 130 minutes. Tackle most homes with one clean.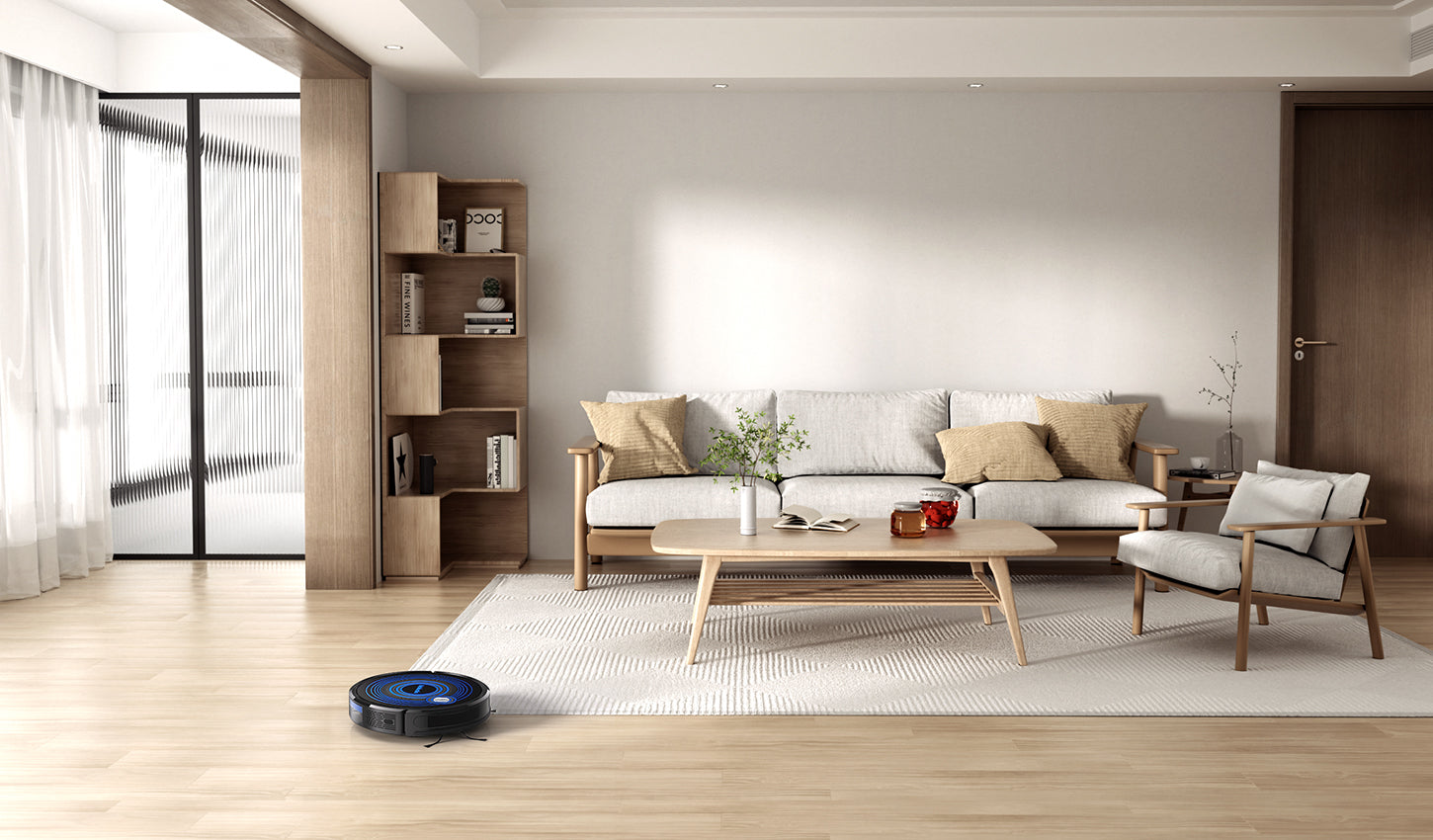 Choose Where You Clean
Put the included magnetic strip to set up the invisible wall. which defines the no-go zones that the robot cannot go.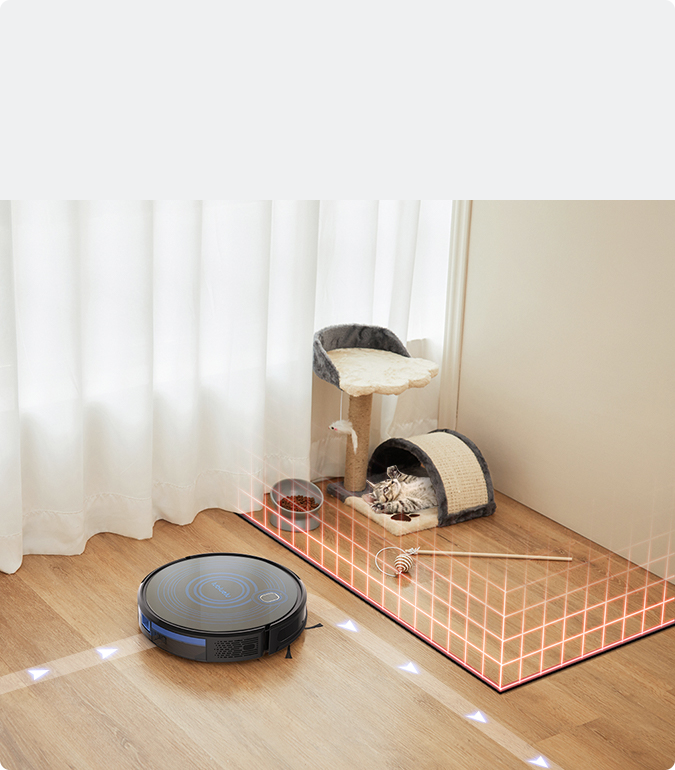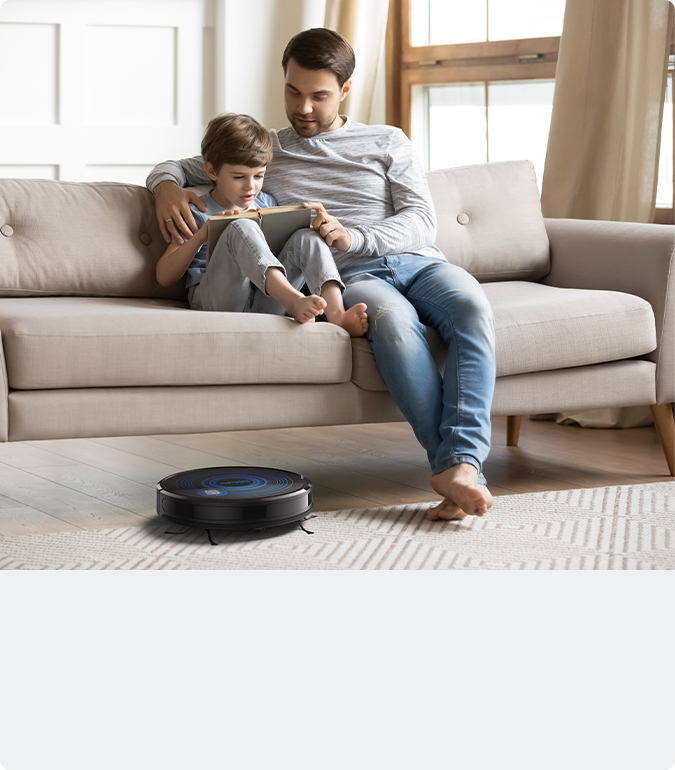 Clean Without Disturbance
Produce only 55 dB when in the silent mode. That means no disturbance when you are reading, working or sleeping.
Set It and Just Forget It
Automate your day-to-day cleaning and come home to shining floors. Set up the schedule cleaning on your smartphone and let the robot do the rest.
Clean Remotely Wherever
Start or stop cleaning with one tap or two on the smartphone app. Take complete control via the app and optimize your automated cleaning.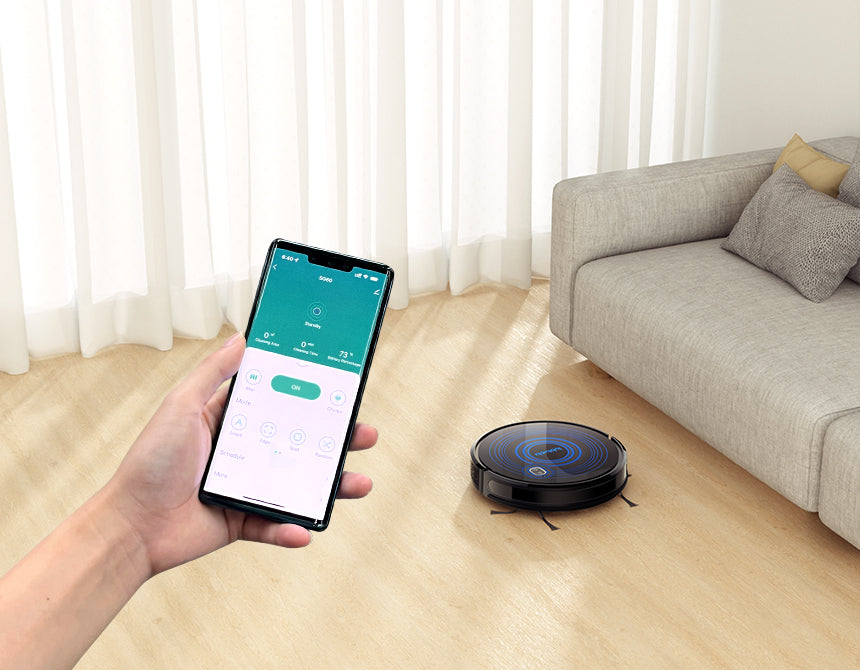 Auto Back to Recharge
When the cleaning mission is completed, or when the battery power reaches 15%, the robot will return to the charging dock for recharging.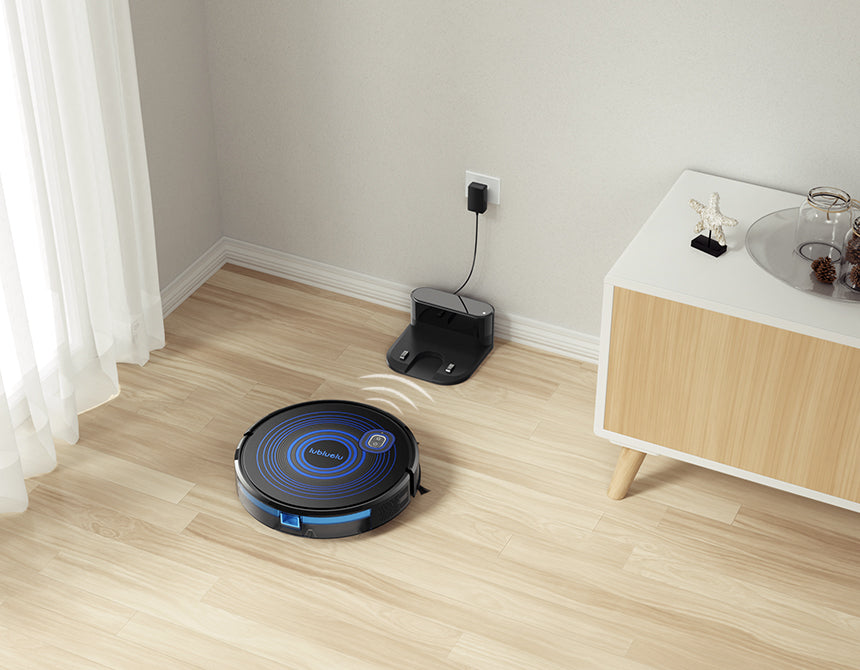 Easiest Remote Control
One remote control, complete control over the robot. Even the elderly or children can run the smart robot vacuum without any effort.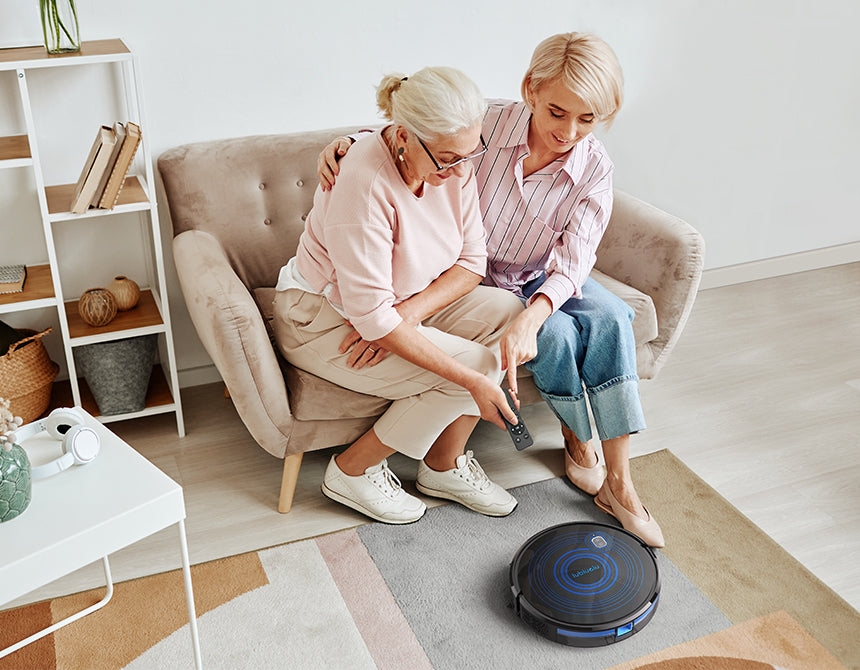 No WiFi? No Worries!
No Internet? No problem! Simply manually press the buttons on the robot, or control it via the remote control to operate the robot.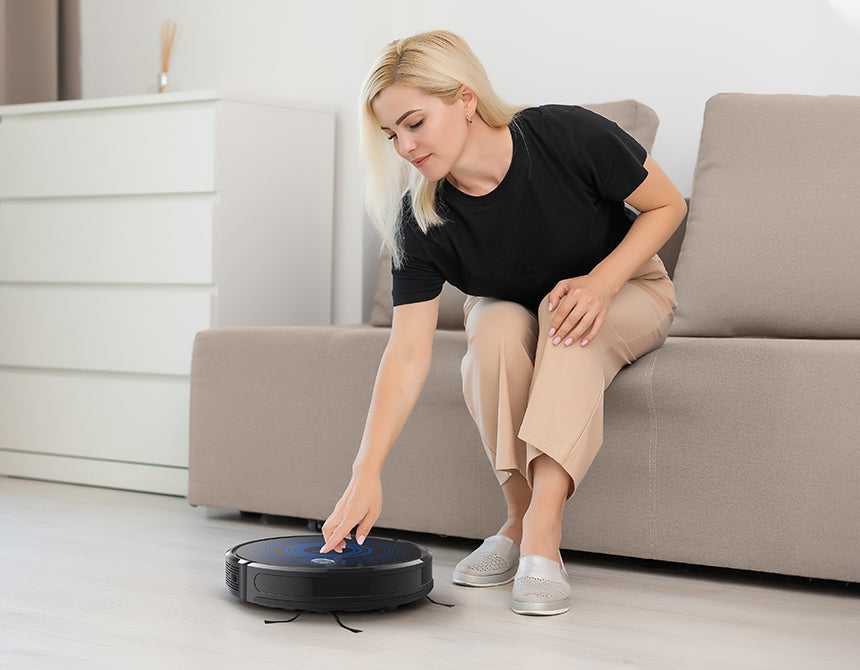 A Shout-Out, Then Instant Cleaning
Start cleanups by just saying the magic words, perfect for when you don't have a phone in hand. Amazon Alexa, Google Assistant supported.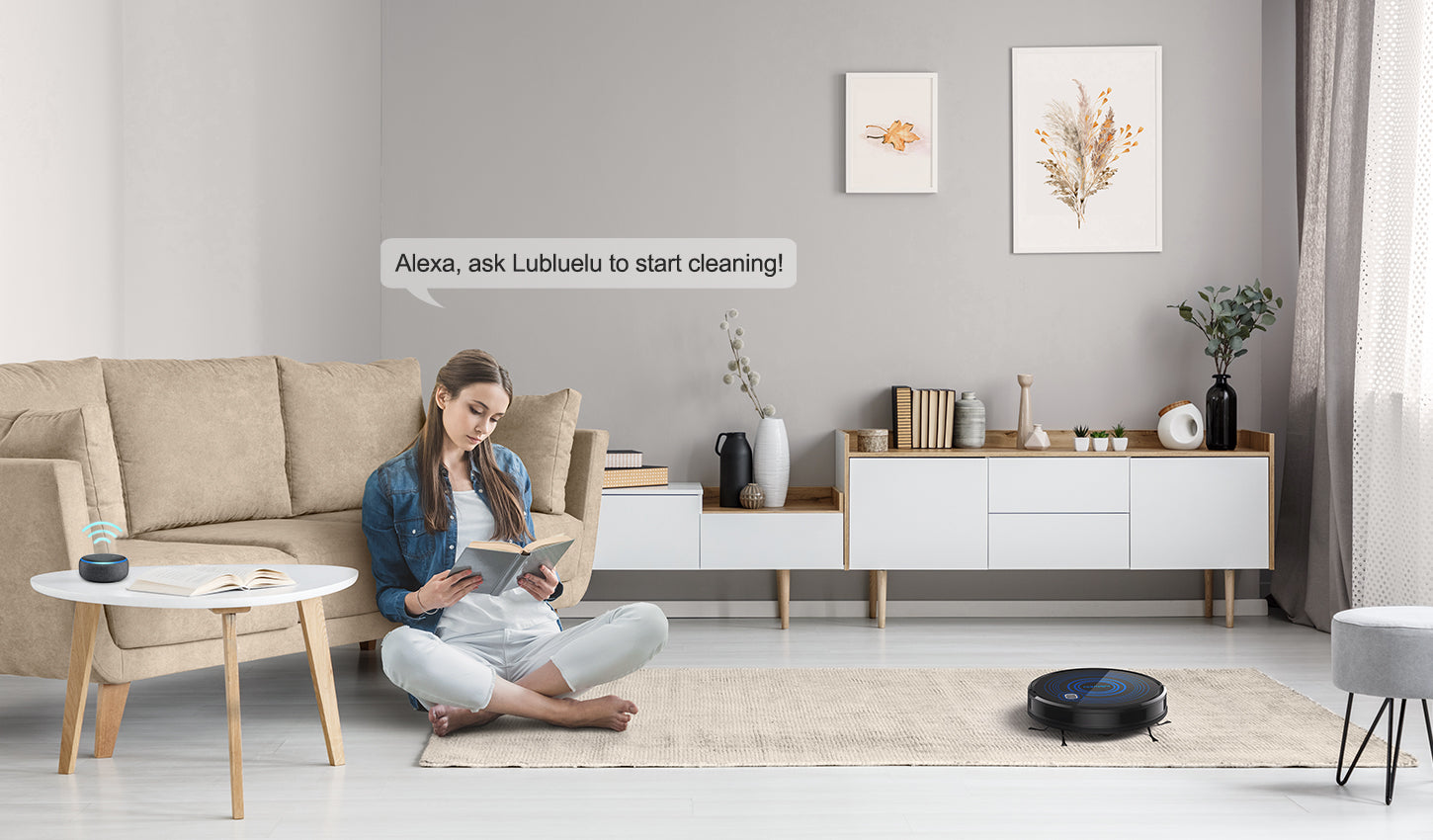 Specification
Product Name

SG60

Packing Size

12.6 X 3 in

Net Weight

2.8 kg

Suction

Silent Mode: 600 Pa

Standard Mode: 1,500 Pa

Strong Mode:  2,700 Pa

Process Time

Silent Mode: 120-130 mins

Standard Mode: 100-110 mins

Strong Mode: 70-80 mins

Dustbin Volume

 0.6 L

Control Way
App, Remote Control, Manual
Sensor
IR Sensor, Along Wall Sensor, Anti-Falling Sensor
Smart Home Control
Alexa & Google Assistant
What's in the Box

1X SG60 Robot Vacuum
1X Charging Station
2X Brushes
2X HEPA Filters
1X Remote Control
1X Power Adapter
1X Magnetic Stripe
1X Cleaning Tool
1X User Manual